Ref :

32764
Event :
2022 – International Conference on Research in Life-Sciences & Healthcare (ICRLSH), 23-24 February, Dubai
Dates :Wednesday February 23rd, 2022 - Thursday February 24th, 2022
Location :Landmark Hotel Riqqa
Dubai, United Arab Emirates
Type :Conference & Seminar - International audience
Accreditation :4 crédits
Further information
Conference Name: 2022 – International Conference on Research in Life-Sciences & Healthcare (ICRLSH), 23-24 February, Dubai
Registrations for Online LIVE Conference on Zoom Meeting Also Open
Conference Dates: 23-24 February 2022
Conference Venue: Landmark Hotel Riqqa, Dubai, United Arab Emirates
Contact E-Mail ID: convener@eurasiaresearch.info
Organising Scholarly Association: Healthcare & Biological Sciences Research Association (HBSRA)
HBSRA List of Members: Click Here
Conference Language: English
Conference Themes: https://hbsraevents.org/conference/dubai-icrlsh-23-24-feb-2022~themes
Conference Application Form: Click Here
HBSRA Previous Conferences: Click Here
Conference Publication in MCI Approved Journal – Valid Publication for MCI for promotion of Teaching Faculty. Journal in accordance with guidelines of MCI (Medical Council of India)
(Vernacular Session, e.g., European Languages, Arabic, Bahasa, Thai, Chinese, Turkish, Japanese, Russian, will be organised for minimum 5 or more participants of particular language)
(Only English language, full-length, original papers will be considered for publication in conference journals)
HBSRA OFFICE BEARERS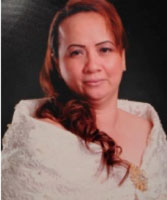 Dr. Cecilia O. Martinez
PRESIDENT
Dean, College of Nursing, University of Manila, Manila, Philippines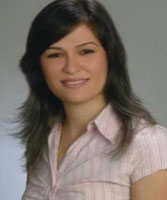 Dr. Saliha Bozdogan Yesilot
VICE-PRESIDENT
Faculty of Health Sciences Nursing Department, Cukurova University, Adana, Turkey
Svetlana S. Muradyan
VICE-PRESIDENT
Lecturer & Chair of Special Pedagogy and Psychology of ASPU (after Kh. Abovyan), Armenia
Yoshiko Yamaguchi
VICE-PRESIDENT
Research Associate of Home Care Nursing, Faculty of Nursing, Kwassui Women's University, Nagasaki, Japan
KEYNOTE SPEAKER
Dr. Anuli Njoku, DrPH, MPH

Associate Professor, Southern Connecticut State University, USA

Topic: Cultural Competence in Healthcare

Dr. Anuli Njoku is an Associate Professor in the Department of Public Health at Southern Connecticut State University. Her academic and research training has focused primarily on community-based health promotion and disease prevention efforts at the local, regional, and international levels. She earned her Bachelor of Science in Public Health from Rutgers University, Master of Public Health from Boston University, and Doctor of Public Health from Drexel University. Her broad research interests include social determinants of health, health disparities, cultural competency in higher education, environmental health equity, rural health, and the scholarship of teaching and learning. Her research centers on mentored, interprofessional, and global research to promote health equity. She has over 14 years of teaching experience, including developing and teaching over 20 undergraduate and graduate public health courses. She has over 15 publications, including publishing on police brutality against Blacks in the USA, racial disparities in COVID-19 outcomes, and infusing health disparities awareness into the Public Health curriculum, learner-centred curriculum development in Public Health, rural health, and sociocultural determinants of health disparities. She is an ongoing reviewer for various health-related journals, textbooks, and conferences. She has also presented over 20 peer-reviewed conference proceedings at regional, national, and international venues.
Location
Further information
To access the information you need to be connected. Creating an account is easy and free!
Details
Researchers, Practitioners, Students and Professionals
Other
For more information on 2022 – International Conference on Research in Life-Sciences & Healthcare (ICRLSH), 23-24 February, Dubai, plsase contactr Eurasia Research
To display announcer website, download the booklet or brochure, you must be logged