Ref :

33192
Event :
2022 – 3rd International Conference on Research in Life-Sciences & Healthcare (ICRLSH), 29-30 April, London
Dates :Friday April 29th, 2022 - Saturday April 30th, 2022
Location :The National University of Singapore Society (NUSS) ,
The Graduate Club, Suntec City Guild House
3 Temasek Boulevard (Tower 5), Suntec City Mall
Singapore, India
Type :Conference & Seminar - International audience
Accreditation :4 crédits
Further information
Conference Name: 2022 – 3rd International Conference on Research in Life-Sciences & Healthcare (ICRLSH), 29-30 April, London
Registrations for Online LIVE Conference on Zoom Meeting Also Open
Conference Dates: 29-30 April 2022
Conference Venue: The Tomlinson Centre, Queensbridge Road, London, UK
Contact E-Mail ID: convener@eurasiaresearch.info
Organising Scholarly Association: Healthcare & Biological Sciences Research Association (HBSRA)
HBSRA List of Members: Click Here
Conference Language: English
Conference Themes: https://hbsraevents.org/conference/london-icrlsh-29-30-apr-2022~themes
Conference Application Form: Click Here
HBSRA Previous Conferences: Click Here
Conference Publication in MCI Approved Journal – Valid Publication for MCI for promotion of Teaching Faculty. Journal in accordance with guidelines of MCI (Medical Council of India)
(Vernacular Session, e.g., European Languages, Arabic, Bahasa, Thai, Chinese, Turkish, Japanese, Russian, will be organised for a minimum of 5 or more participants of a particular language)
(Only English language, full-length, original papers will be considered for publication in conference journals)
HBSRA OFFICE BEARERS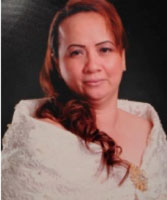 Dr. Cecilia O. Martinez
PRESIDENT
Dean, College of Nursing, University of Manila, Manila, Philippines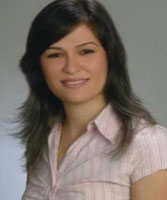 Dr. Saliha Bozdogan Yesilot
VICE-PRESIDENT
Faculty of Health Sciences Nursing Department, Cukurova University, Adana, Turkey
Svetlana S. Muradyan
VICE-PRESIDENT
Lecturer & Chair of Special Pedagogy and Psychology of ASPU (after Kh. Abovyan), Armenia
Yoshiko Yamaguchi
VICE-PRESIDENT
Research Associate of Home Care Nursing, Faculty of Nursing, Kwassui Women's University, Nagasaki, Japan
KEYNOTE SPEAKER
Dr. Agnieszka Ilendo-Milewska
Ph.D., Head of Department of Psychology, Private University, Bialystok, Poland
Topic: What COVID-19 Revealed about Significant Personal Experience – and 4 Ways to Rethink Mental Health Problems
Ph.D. Agnieszka Iłendo-Milewska is a psychologist, certified coach, and career counsellor. She is a university professor and head of the Faculty of Psychology at the Private University of Pedagogy in Bialystok, Poland. She is the head person and founder of the Private Primary School in Bialystok and the head person of the Private Preschool in Bialystok. She is also an expert at the Ministry of National Education in Warsaw. Her major research interests include self-regulation, dysfunctional behaviour, and social relation. Her scientist's project is concentrating on 'Self-regulation among middle school students and 'Emotions and relationships between groups'. She is also an Editorial Board Member of Social Science and Humanities Research Association (SSHRA), Journal Humanities and Social Sciences (HSS), PEOPLE Journal: International Journal of Social Sciences and International Journal of English Literature and Social Sciences (IJELS). She acts as an Honorary Peer Reviewer for Global Association of Research USA. She has published widely in Polish and English. She has authored several books: 'School environment in the students' experiences, tendencies of changes' (2016) and 'Dysfunction among middle school students' (2009). She awarded the Medal of the Commission of National Education in Poland for exceptional services to education and upbringing (2017), Medal Diligentiae for urgency and good posture, granted by the President of the City of Białystok (2018), Award of the Ministry of National Education for outstanding achievements in didactic and educational work (2019).
KEYNOTE SPEAKER
Nasser Drareni
Associate Professor, English Specific Purposes, University of Lounici, Ali Blida2, Algeria
Topic: Effectiveness of Concept Mapping through Problem-Based Learning on Learners' Critical Thinking Skills in Medical Education
Nasser Drareni is an Associate professor of English specific purposes in different sciences at the Faculty of Economics, Commercial and Management Sciences, University of Lounici Ali Blida2 in Algeria, where he has taught for 21 years. He has published in national and international journals and is interested in the following research lines: active learning such as team-based and problem-based learning, concept maps and DIKW hierarchy or pyramid systems, Second language learning and teaching using active learning, English for Specific Purposes in different sciences such as medical education (risk factors for cardiovascular diseases), marketing, accounting, effective exchange rates, and management and also using Artificial Intelligence (AI) with Machine learning (ML) and Deep learning (DL) to promote learning and teaching English specific purposes (ESP) in different sciences. He is recently working on projects related to the education reform of English Specific Purposes (ESP) in different sciences at the University of Lounici Ali Blida2, Algeria.
Find below the link to the list of our advisory members and technical committee: https://hbsra.org/home-3/officers/
You can be a part of the association by taking its membership. Find the important links below:
Process to apply and benefits: https://hbsraevents.org/membership?association=hbsra
List of existing members: https://hbsra.org/membership/list-of-members/
Website: https://hbsraevents.org/
Also, you may participate in the conferences organised by the association. Please find list of our upcoming conferences: https://hbsraevents.org/hbsra
Who should attend:
Researchers, Practitioners, Students and Educationists
Benefits of Participation:
Networking, Publication, Certification, Collaboration, Branding
The association also provides scholarship to needy and scholarly students. Please find the process and existing list of Young Research Scholarship (YRS) Awardees below:
https://hbsra.org/conference/yrs/
Institutional Membership:
The members of the association may also apply for the Institutional Membership. Please write to email ID convener@eurasiaresearch.info to apply for Institutional Membership.
The list of existing Institutions as our members: https://hbsraevents.org/
Themes:
The papers and abstracts can be submitted/uploaded as per the theme of the association. Please find the below themes covered under the association HBSRA:
New ideas, innovations, theoretical, methodological and empirical knowledge, and problem-solving techniques in the following disciplines, themes and areas of Healthcare, Medicine and Life Scinces:
Biotechnology, Life Sciences (Zoology, Botany, Biochemistry, Microbiology, Ecology), Biomedical Engineering and Systems, Biomedical Signal Processing and Health Informatics, Biomedicine Engineering, Devices, Materials, and Instrumentation, Medical Imaging, Image and Signal Processing, Modeling, Simulation, Systems, and Control, Stem Cells and Cancer Research and Treatment, Cell Science and Stem Cell Research, Stem Cell Transplantation, Tumour Science, Diseases and Stem Cell Treatment, Cell Signalling Technology, Apoptosis and Disease, Cell Science and Development, Stem Cell Medicine: Social and Political Challenges, Genome Analysis, Phylogenetics, Analysis of high throughput biological data, Next-generation sequencing and sequence analysis, Healthcare and diseases, E-health, Bioscience Engineering, Biomechanics, Healthcare technology, Bioinformatics and Computational Biology, Structural Bioinformatics, Advances in Biotechnology
Link: take link from conference page as it changes in every conference
Publication:
The paper presented in the conferences are considered for publication in our collaborated journal 'LIFE: International Journal of Health and Life-Sciences'.
Please find the link for the journal: https://grdspublishing.org/index.php/life
Also, the journal is highly indexed. Please find the indexing on below link: https://grdspublishing.org/index.php/life/indexing_archiving
Location
Conference address :
The National University of Singapore Society (NUSS) ,
The Graduate Club, Suntec City Guild House
3 Temasek Boulevard (Tower 5), Suntec City Mall
Singapore
India
Map and directions
Further information
To access the information you need to be connected. Creating an account is easy and free!
Details
Researchers, Practitioners, Students and Professionals
Other
For more information on 2022 – 3rd International Conference on Research in Life-Sciences & Healthcare (ICRLSH), 29-30 April, London, plsase contactr Eurasia Research
To display announcer website, download the booklet or brochure, you must be logged